Data2.eu was founded by Peter Martin and Sigrid Gramlinger in December 2017. They both knew each other from the international Joomla community for some years. Joomla is an award winning Content Management System to create websites and webapplications, developed and supported by a large international community.
When Sigrid and Peter met again at Joomla World Conference 2017 in Rome (Italy), during dinner they were both discussing the GDPR and its consequences for their businesses. Peter had an idea for a Software as a Service (SaaS) and Sigrid was enthusiastic immediatelly. They decided to team up, worked out the idea and developed the Saas in four months time.
Software as a Service
Companies and organisations have to comply with the GDPR regarding their processing and storing of personal data. One of the things you need to do to comply, the registration of all processing activities and technical and organisational measures, can be quite a hassle. So we offer a service to make it easier for companies to comply with the GDPR.
Sigrid Gramlinger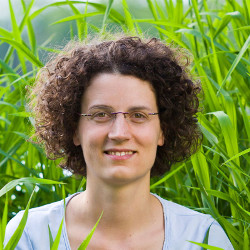 Sigrid specialised on Joomla in 2010 after some years of trying different CMS and getting sick of static HTML and CSS. With www.webgras.at she is offering solid websites based on Joomla. She enjoys most to stick to "Just Joomla" with as few extensions as possible and has done already some presentations on that topic at JoomlaDays in Austria, Germany and the Netherlands.
While enjoying the Joomla community on some German JoomlaDays she was always missing a community in Austria. Therefore since 2014, with some others she initiated the first Joomla User Group in Austria as well as JoomlaDay Austria since 2015.
She is a certified GDPR consultant and lives just outside Vienna (Austria) with her family.
Peter Martin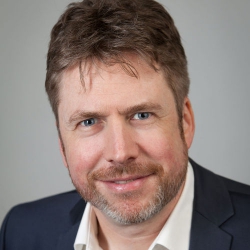 Peter loves the freedom and possibilities that open source software gives you as user and the knowledge sharing that you can only find within such open source communities. He has been active in the international Joomla community since 2005: at first as regular forum user, and later as Global Moderator at Joomla forum. In the past he was a member of the Community Leadership Team, Operations Department Coordinator, Board of Directors and Google Summer of Code mentor. In the Netherlands he helps with organizing Joomla Pizza Bugs and Fun events, and the Dutch Joomla Developers group.
Peter has his own business in the Netherlands, www.db8.nl (founded in 2005) and supports companies and organizations with Joomla implementations, support and custom Joomla extension development.
He is an enthusiastic Linux user, organizes a Linux Usergroup and lives with his family in Nijmegen (Netherlands).